VeraSol to Begin Issuing VeraSol Certificates for Quality-Verified Solar Energy Kits
The VeraSol QA program is making several important changes in the coming weeks to better serve the off-grid solar sector. Pico-solar products and solar home system (SHS) kits that meet the Quality Standards will be issued VeraSol certificates instead of Lighting Global verification letters. We will also consolidate all product listings in one place. VeraSol.org will soon serve as your trusted source for data on solar energy kits and appliances.

Products that are currently Lighting Global Quality Verified and listed on lightingglobal.org will not be issued new certification documents. Those listings will be transferred to VeraSol.org, and those products will remain quality verified until expiration. We will issue VeraSol certificates at renewal. We are sending a letter with more details to all companies with currently quality-verified products.
The quality verification scheme—program policies, rules, and procedures—and the composition of the team remain largely unchanged. That said, we are making some changes. These changes will be reflected in the program policy documents that will be housed on VeraSol.org beginning in July and in the certification agreements we sign with product owners going forward.
Also in July, we will unveil an updated and expanded VeraSol.org. The website will feature test data for a broad range of solar products—quality-verified pico products and SHS kits, as well as lab-tested solar appliances from fans to water pumps previously listed on Equip Data. The site will also contain simplified and streamlined information about our services, from product certification to technical assistance. We will notify you when the changes go live and conduct a short survey to collect feedback from users.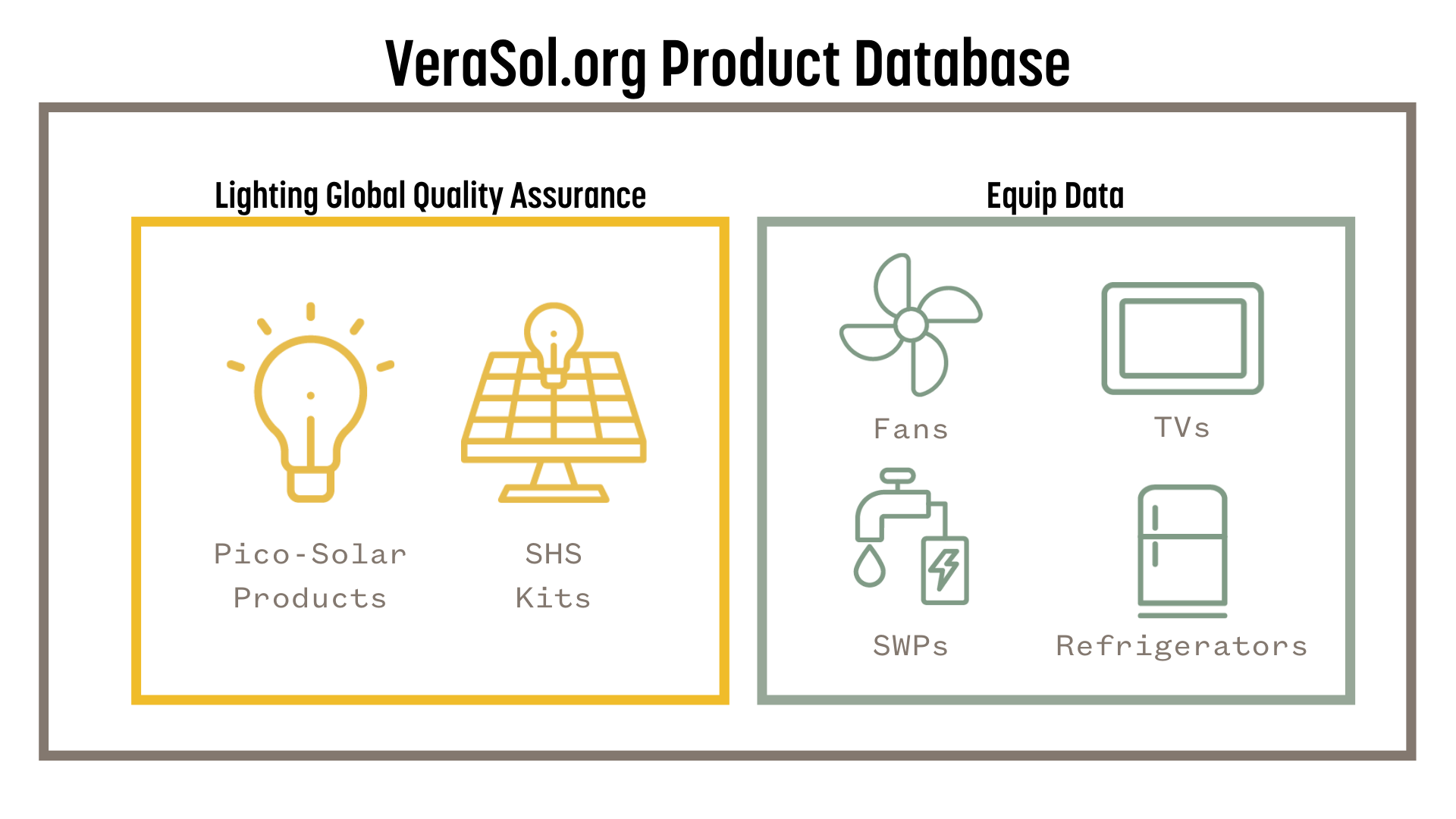 Last, but not least, the VeraSol team is very excited to announce the publication of IEC TS 62257-9-8, quality standards for pico-solar products and SHS kits. These standards build upon and will replace the Lighting Global Quality Standards. Read more about this important milestone here.
It is critically important that manufacturers and program administrators learn about the new standards and plan now for an orderly transition. Key resources for this purpose are listed here on VeraSol.org. Products seeking VeraSol certification with a test agreement signed after December 31 will have to be tested and evaluated to the new IEC quality standards, not the Lighting Global Quality Standards. We encourage manufacturers to get a head start and evaluate their products to the new standards before that time. If you are interested in doing so, please contact us.
VeraSol has been communicating about these upcoming changes over the last few months through updates posted on VeraSol.org, in monthly newsletters, and on Twitter and LinkedIn. If you have any questions or comments about the changes to the certification process, please contact us.